Spot the wall
While the debate rages about whether The Great Wall of China can or cannot be seen from orbit, I can confirm that it can at least be seen from an airplane on a clear day. What a treat on my approach to Beijing.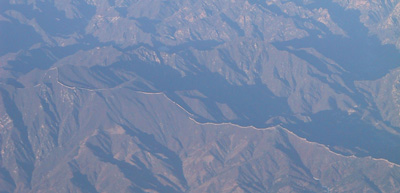 Hi, I'm John Tolva!

I'm a co-founder of
Cityfi
, a strategic urban consultancy.
This is all my other stuff.
Here's
a little bit about me
and how to get in touch.
Marginalia
Astronomy, marine biology, and my friend Lulu!

Bias is everywhere.

Back to reel-to-reel it is!

Illustrated manuscripts as bad action comics.

Paging Albert Speer.

"99 smartphones are transported in a handcart to generate virtual traffic jam in Google Maps.Through this activity, it is possible to turn a green street red which has an impact in the physical world by navigating cars on another route to avoid being stuck in traffic."

Somehow this works and cracks me up.

Bechdel test: passed.

This is glorious.

I can validate this science.
Recent Photos
Recently Read
Categories
Archives