Hi, I'm John Tolva!

I'm co-founder of
CityFi
, a strategic urban consultancy.
This is all my other stuff.
Here's
a little bit about me
and how to get in touch.
Views From The Tank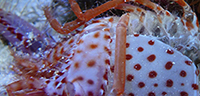 Molted carapace, Debelius reef lobster
Upcoming
Rocky Mountain City Summit
Denver, CO
Oct. 6, 2016
Details ...
CableLabs Innovation Boot Camp
Boulder, CO
Oct. 18, 2016
Details ...
Business of Design Week 2016
Kowloon, Hong Kong
Dec. 3, 2016
Details ...
Marginalia
Maddon should get the whole team to do this.

Reminds me when I would build LEGO spaceships specifically to throw them into the ceiling fan.

"Brawndo's got what plants crave."

Do this instead.

Seems like this would be more motivational to a small child than the Elf on the Shelf.

Not everything is permissible in the public way.

Spot the first ones hanging at Damen/Cermak and Damen/Archer.

"Are enough people in LA ready to trade their BMW for a minibus—even one that comes to their door?"

"An emerging discipline of an ancient practice."

I wish more city infrastructure did this.
Recent Photos
Places Visited Recently
Recently Read
Categories
Archives