Hi, I'm John Tolva!

I'm co-founder of
CityFi
, a strategic urban consultancy.
This is all my other stuff.
Here's
a little bit about me
and how to get in touch.
Views From The Tank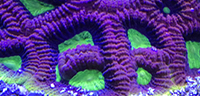 Dragon's Soul Favia
Marginalia
"There are many shades of white, and Mom's-basement white is the least popular crayon in the box."

As if I could not be excited enough for Monday's eclipse.

Nothing like news coverage to make your destination a traffic nightmare.

Still sampled, still loved.

"Middle-earth's got 99 problems, and mountains are basically 98 of them."

"The store isn't really set up in genres, but it's highly curated."

Very old books as vessels of DNA.

The crazy short-term upsides of climate change. Also: Italians panning for gold!

Oh Atlanta, you could have been so much better.

Everything is a vector for attack.
Recent Photos
Recently Read
Categories
Archives