Hi, I'm John Tolva!

I'm co-founder of
CityFi
, a strategic urban consultancy.
This is all my other stuff.
Here's
a little bit about me
and how to get in touch.
Views From The Tank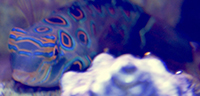 Mandarinfish (Synchiropus splendidus)
Marginalia
Bringing the tools to make sense of the data to the foreground.

The bizarre phenomenon of the fata morgana.

The legal morass of copyright for out-of-print books threatens the future of knowledge access.

This will seem familiar to anyone who has read Robert Charles Wilson's Axis.

Agree with this for lots of reasons, the biggest one being that I had to go to the ER because of a person running on an escalator.

Simple, interactive visualization for system dynamics.

April 13 commemoration of "the three brave fish who lost their lives in the fire": At 5 p.m., the Cricket will hold a funeral complete with bagpipes and dancers.

"What if our buildings were long instead of tall?"

Surprisingly sonorous. Dig the Indian sub-continent trill.

Depaving design fiction from Alex Steffen.
Recent Photos
Places Visited Recently
Recently Read
Categories
Archives