About
I'm John Tolva.

I lead the PositivEnergy Practice.
Here's a little bit about me and how to get in touch.
Views From The Tank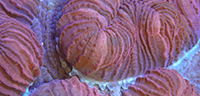 Trachyphyllia coral
Speaking
Festival Internacional De Innovación Social
Santiago, Chile
October 21-25, 2015
Details ...
Future Cities Collaborative
Sydney, Australia
November 9-13, 2015
Details ...
Illinois Technology Association Internet of Things Summit
Chicago, IL
November 16, 2015
Details ...
Recent Photos
Places Visited Recently
Recently Read
Categories
Archives