Hi, I'm John Tolva!

I'm co-founder of
CityFi
, a strategic urban consultancy.
This is all my other stuff.
Here's
a little bit about me
and how to get in touch.
Views From The Tank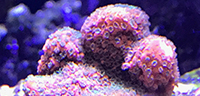 Reverse Sunset Montipora
Upcoming
Smart Cities Connect
Austin, TX
June 26, 2017
Details ...
Marginalia
One of the best in Chicago encouraging the best in Chicago.

"Like curb cuts, expanded broadband, clean water systems, improved public transportation — and yes, better roads and bridges — that lift up the most vulnerable among us actually lift us all up."

No need for a canary in a coal mine when nature gives you an ocean-wide visualization system.

Favorite: Les Gobelins, Paris Metro.

"Want to fight climate change? You have to fight cars."

Read that again: competitive punning.

Absolutely gorgeous.

"Apple's new HQ is a retrograde, literally inward-looking building with contempt for the city where it lives and cities in general."

"Right now, a Chicago-sized city is being added to the world's urban population roughly every two weeks."

The story of the Tolva line in America.
Recent Photos
Recently Read
Categories
Archives