About
I'm John Tolva.

I lead the PositivEnergy Practice.
Here's a little bit about me and how to get in touch.
Views From The Tank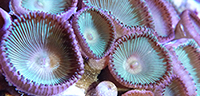 Button polyp coral
Speaking
New Zealand Planning Institute 2015 Conference Keynote
Auckland, New Zealand
April 16, 2015
Details ...


Loyola University Chicago Alumni Night
Chicago, IL
April 30, 2015
Details ...
Recent Photos
Places Visited Recently
Recently Read
Categories
Archives