Giftmix 2011
Pretty sure there's at least a few naughty among you, but here's the annual giftmix just the same. Happy holidays and best in 2012, friends.
Tracks:
This City Is Killing Me – Dusty Brown
Seeing the Lines – Mr. Projectile
Futureworld – Com Truise
Unbank – Plaid
Daydream – Tycho
German Clap – Modeselektor
Spacial – Tevo Howard*
Rubin – Der Dritte Raum
Human Reason – Adam Beyer
Planisphere – Justice
Genkai (1) – Biosphere
* Chicago artist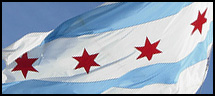 I'm John Tolva, Chief Technology Officer for the City of Chicago.

I make music with Beat Research Chicago.

» But, wait! There's more ...
Categories
Archives