Giftmix 2011
Pretty sure there's at least a few naughty among you, but here's the annual giftmix just the same. Happy holidays and best in 2012, friends.
Tracks:
This City Is Killing Me – Dusty Brown
Seeing the Lines – Mr. Projectile
Futureworld – Com Truise
Unbank – Plaid
Daydream – Tycho
German Clap – Modeselektor
Spacial – Tevo Howard*
Rubin – Der Dritte Raum
Human Reason – Adam Beyer
Planisphere – Justice
Genkai (1) – Biosphere
* Chicago artist
About
I'm John Tolva.

I lead the PositivEnergy Practice.
Here's a little bit about me and how to get in touch.
Views From the Tank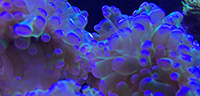 Frogspawn coral
Upcoming Events
Recent Photos
Recently Read
Categories
Archives
Featured Posts
A few notes on rebuilding my first LEGO set from 1979. I set out to build the iconic, genre-defining LEGO Galaxy Explorer. I knew I had the original pieces as I have every brick I was ever given, bought, or bought for my own kids. There are tens of thousands of pieces in several bins […]
Continue Reading
The reports say there were 30,000 people hugging the Chicago River between State and Columbus last night to witness the first ever Great Chicago Fire Festival. That's a low count and it doesn't capture at all the sense of anticipation and excitement that suffused the crowd — something I cannot ever remember witnessing in the […]
Continue Reading
Sometime in the late 1940's my grandfather, Eddie Tolva, took his two sons — my father and uncle — to the corner of Dakin Street and Sheridan Road and someone snapped a photo. Just three blocks north of the Wrigley Field scoreboard and nestled between a cemetery and a westward jog in what is now […]
Continue Reading