"Can you switch to Pandora?"
Beat Research Chicago continues. And wow is it fun. But can you determine where in this set I was asked to stop by the bouncer? (I did stop. Quintessential needle scratching off the record. Finished the recording at my desk when I got home.)
About
I'm John Tolva. Thanks for dropping by.

I lead the PositivEnergy Practice.
Here's a little bit about me and how to get in touch.
Views From the Tank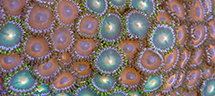 Zooanthid Coral
Speaking Events
April 28, 2014

Helsinki, Finland

May 14, 2014

Recently Read

Categories

Archives
Featured Posts
I'm recently back from a short tour of Italian cities — Milan, Turin, Rome and Florence — where I met with entrepreneurs, company leaders, academics, and government officials on the topic of "smart cities". The term "smart city" has received some cogent criticism of late. (See Greenfield and Townsend.) It's a marketing buzzword that's become […]
Continue Reading
Despite the portrait of me in the piece (possibly the most unintentionally sad snap ever), I am very honored to be included in this list of designers in Chicago. Happier still that the definition of designer seems to be expanding. Here's the full article.
Continue Reading
Pleased to announce that I have recently joined PositivEnergy Practice as its president. PEP, as it is known, is a small engineering firm in Chicago that does big things — as in really tall and very complicated things. I'm leading a group of talented engineers who design (and re-design) buildings, districts and cities. PEP's speciality […]
Continue Reading