Supertramp on the brain
I just realized I love Supertramp and always have. WTF. What else do Ilove that I don't know that I do?

— John Tolva (@Immerito) March 21, 2012
Really the only way to get this out of my head was to mess with it.
Done.
Hi, I'm John Tolva!

I'm co-founder of
CityFi
, a strategic urban consultancy.
This is all my other stuff.
Here's
a little bit about me
and how to get in touch.
Views From The Tank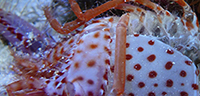 Molted carapace, Debelius reef lobster
Upcoming
Business of Design Week 2016
Kowloon, Hong Kong
Dec. 3, 2016
Details ...
Marginalia
A good reminder this election season.

"Italy is a recent invention and still not entirely complete."

It follows.

"You assholes only have yourselves to blame."

Survived a flood too. Battlehorse!

Probably saved money too!

Architectural facade-as-museum. Love that these are now cataloged online. Love the tactility of the street-level pieces. Don't love that some of this is straight-up cultural imperialism.

We're returning to a pre-mass printing era of integrated information visualization.

Maddon should get the whole team to do this.

Reminds me when I would build LEGO spaceships specifically to throw them into the ceiling fan.
Recent Photos
Recently Read
Categories
Archives