Chicago's Design 50
Despite the portrait of me in the piece (possibly the most unintentionally sad snap ever), I am very honored to be included in this list of designers in Chicago. Happier still that the definition of designer seems to be expanding.
Here's the full article.
About
I'm John Tolva.

I lead the PositivEnergy Practice.
Here's a little bit about me and how to get in touch.
Views From The Tank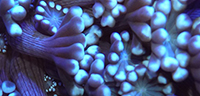 Alveopora coral
Upcoming Events
Recent Photos
Recently Read
Categories
Archives
Featured Posts
Some select tunes that I enjoyed this year. I hope you do too. Happy holidays and a healthy, prosperous new year to everyone. Tolva Giftmix 2014 by Immerito on Mixcloud Hawkmoth – Plaid Awake – Tycho minipops 67 [120.2] [source field mix] – Aphex Twin I Take Comfort In Your Ignorance – Ulrich Schnauss Quincy […]
Continue Reading
A few notes on rebuilding my first LEGO set from 1979. I set out to build the iconic, genre-defining LEGO Galaxy Explorer. I knew I had the original pieces as I have every brick I was ever given, bought, or bought for my own kids. There are tens of thousands of pieces in several bins […]
Continue Reading
The reports say there were 30,000 people hugging the Chicago River between State and Columbus last night to witness the first ever Great Chicago Fire Festival. That's a low count and it doesn't capture at all the sense of anticipation and excitement that suffused the crowd — something I cannot ever remember witnessing in the […]
Continue Reading