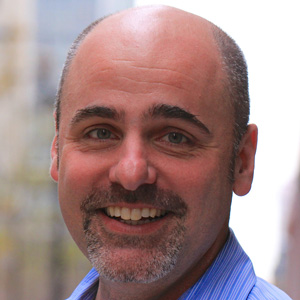 Ascent Stage is the personal weblog of me, John Tolva. I was born and raised in Chicago and now live in Denver.
I do lots of things, mostly involving technology, complex systems, and the built world.
I am the co-founder of a strategic urban consultancy called Cityfi. We're in the business of helping cities, metro regions, the private sector, and non-profits figure out how make our urbanizing planet a better place to live and work. Here's a bit of an intro to why we do what we do. I am also a co-founder and the chairman of the Colorado Smart Cities Alliance, a co-development laboratory for solving urban problems at the intersection of technology, policy, and design. I teach a graduate course on the evolution and current state of the idea of the "smart city" at the School of Public Affairs for the University of Colorado. I am an advisor to the John Felice Rome Center at Loyola University, Public Good, and the Urban Center for Computation and Data at the University of Chicago.
From 2014 to 2016 I led the PositivEnergy Practice, a clean tech systems engineering firm for buildings and cities.
In March 2014 and 2016 I was named to Chicago's Design 50 by Newcity.
For many years I served as a trustee at the Chicago Architecture Foundation, an organization dedicated to advancing public interest and education in architecture and design.
I served as Mayor Rahm Emanuel's Chief Technology Officer for the City of Chicago from 2011 to 2013. We accomplished a great deal. The White House honored me as a Champion of Change during my time with the City. For real.
From 1998 to 2011 I worked for IBM, mostly on applications of technology in cultural, social, and environmental domains. This post details a bit about what I did there.
In 2007 the small town of Barile, Italy — birthplace of my great-grandparents — recognized me as a distinguished "fellow citizen" for my work to promote the region and cultural heritage in general. I don't expect you to believe that, because I barely did. But it really happened.
In 2006 I was honored as one of 40 Under 40 in the business community by Crain's Chicago Business. Somehow.
My background is in English literature and interactive design, bedfellows less strange than you might think. I'm interested in language, literature, music, design, architecture, urban planning, mass transit, spaceflight, genealogy, all forms of technology and travel. I have a family of two sons, a daughter, and alovelywife.
Unless otherwise attributed, the content on this site is by me, John Tolva. There are some restrictions on its use.
The epigram at the top of the site comes from The Invention of the Zero by Richard Kenney, one of the most original works of poetry I've ever encountered.
You can reach me via e-mail at john@ascentstage.com or by leaving a comment on this website.
Here's a downloadable bio and photo.
Thanks a lot for reading!