Algebraic soundboard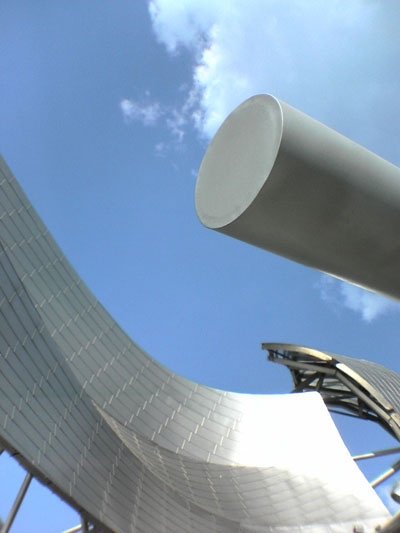 Terminus of one of the tubes that form the lattice "dome" above the great lawn at Millennium Park with the ribbon-like Gehry bandshell behind it.
Hi, I'm John Tolva!

I'm a co-founder of
Cityfi
, a strategic urban consultancy.
This is all my other stuff.
Here's
a little bit about me
and how to get in touch.
Marginalia
All the K-Mart background music you could ever need.

Columbus Day needs to be dropped, but it did serve a higher purpose once upon a time.

Entrail-gnawing bookworms!

Has to go in the last line, in my opinion.

Wow. That's hard to comprehend.

Brilliant. Makes my mouth water.

Overdue.

To me this isn't a question. We are past the point of no return.

The platter keeps spinning.

Mr. Romer's answer is to do with this moment what Burning Man does every summer: Stake out the street grid; separate public from private space; and leave room for what's to come. Then let the free market take over."
Recent Photos
Recently Read
Categories
Archives