Gridless in Italia
Just a short note from Basilicata because I am exhausted, but mainly because the Internet connectivity is, well, non-existant. No love in the hotels in Ravello or Barile. The iPhone has saved the day for limited check-ins though. (Oh, shiny phonepod, is there anything you can't do?)
Maybe it is just as well. This trip is turning out to be crazier than I could have imagined. All good, of course, but I could use the time to collect my thoughts.
The ceremony is tomorrow. All town citizens are invited. Still don't know what to expect. More soon!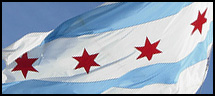 I'm John Tolva, Chief Technology Officer for the City of Chicago.

I make music with Beat Research Chicago.

» But, wait! There's more ...
Categories
Archives