Please standby
Seems the blog's database is corrupt — which has screwed up rebuilds, feeds, and search. Movable Type recommends upgrading to 3.2 and starting from a fresh db instance. Ugh.
So buckle up. It'll be a bit bumpy around here for a while.
Views From The Tank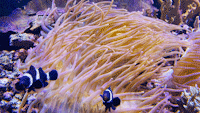 Clowns at the circus
Marginalia
It doesn't solve the problem to buy a hybrid and retrofit your house if all of that takes place 20 miles from your job.

Eno on urban design is masterful.

Railroad marketing ploy. But it's still quite nice here.

Particularly proud of this project from the Colorado Smart Cities Alliance.

"'There is an Italian phrase,' said Marco after we ordered our food. '"Li ti avvelenano", which translates to "there they will poison you." This is my prediction for the night.'"

Bringing together a few things I'm working on.

The condiutions and accomplishments that this story described laid the foundation for the beginning of my career.

"And so those fish are then left with less information about when it's safe to go out and eat and control these algae. And this feedback has these ecosystem-level consequences."

"It's not Columbus' fault that industry promises about the imminent arrival of self-driving cars were way overblown." ← Actually, it is Columbus' fault.

"Chicago has a weakness at its very foundations. The towering skyscrapers and temples of commerce were built upon a swamp."
Recently Read
Categories
Archives