Eco-friendly, grammatically-moronic
Views From The Tank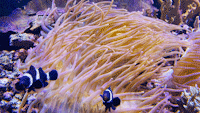 Clowns at the circus
Marginalia
The story of bootlegged records pressed to x-ray film in Soviet Russia.

This simple vernacular architecture is more complex than it seems.

Disguised Cell Towers of the American West

A photo of the city of Chicago, awkwardly described by Microsoft's computer vision AI.

Classic travel. Recommend.

Click anywhere on the map and watch a satellite fly-through of where a drop of water falling there will end up.

How Places Creep Us Out

Neighborhood Ping Pong: 0, The City and County of Denver: 1.

An icon, a canvas, the opening lines of a story to be written.

For serious.
Recently Read
Categories
Archives