Extreme meteorology

Sounds so evil. Here's a bit of background.
FYI, the snow that is coming down is perfectly spherical. Like small hail but with the consistency of snow rather than ice.
Views From The Tank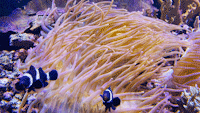 Clowns at the circus
Marginalia
This simple vernacular architecture is more complex than it seems.

Disguised Cell Towers of the American West

A photo of the city of Chicago, awkwardly described by Microsoft's computer vision AI.

Classic travel. Recommend.

Click anywhere on the map and watch a satellite fly-through of where a drop of water falling there will end up.

How Places Creep Us Out

Neighborhood Ping Pong: 0, The City and County of Denver: 1.

An icon, a canvas, the opening lines of a story to be written.

For serious.

This was fascinating. Plus, you're about to learn the saddest country music song ever.
Recently Read
Categories
Archives