Satisfying inconvenience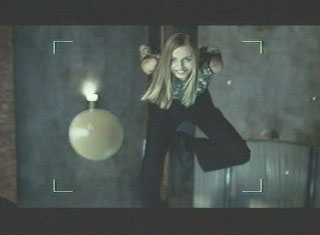 A while back Bailey's liqueur was running an ad called "Zero Gravity Bar" wherein neo-retro hipsters float about slurping up weightless Bailey's globules. I loved it — not so much for the space theme but because of the music. Part Herb Alpert, part Fatboy Slim, it perfectly evoked a future with a loungy past. So, I had to find the tune of course. Googled "Bailey's Zero Gravity Bar". Got a few hits at some odd forums that are devoted solely to discussing commercials. Had I stumbled upon these forums in any other circumstance I would certainly have made fun of the people who post to them, but in this case they had what I needed. Or so I thought. The few that mentioned this commercial were fairly certain the track was called "Les Fleurs" by 4Hero. (This was confirmed by Bailey's website, which I should have gone to in the first place.)
OK great. Checked Apple Music Store. Nothing. Checked the sketchy Russian download sites. Hit! Downloaded for a cool $0.10. Wrong song. Damnit. Turns out there this song applies to the non-US version of the commercial. More Googling. For a few weeks — weeks! not a normal unit of time in Internet search terms — there were no new leads on the song. Then, after finding more chatboards devoted to commercials (the ad-obsessed are a diverse community, I reckon), it was noted that the song was called "Swing It Back" by Avenue A. There was a link to a production company which listed the album as "Never the Less" and had a sound clip. I verified that the clip was the correct song. OK great. So, you'd think that armed with all this info getting the song would be a no-brainer. Back to Apple Music Store. Nope. Sketchy Russian stores. Nyet, nyet. Walmart and company. Hell no. Peer-to-peer. Nothing. Let me tell you: never was a sequence of words less conducive to a Google search — 'avenue', 'a', swing', 'it', 'back', 'never', 'the', 'less'. I turned up next to nothing. It was the first time in a long while that I was stymied in online searching. This, of course, was making me want the song all the more. I was becoming willing to pay far more than a dime for this track.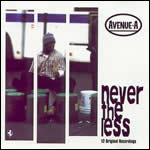 Eventually I tried searching not on the keywords that I had (since they returned junk) but on other words that might be associated with them 'jazz', 'beat', 'trumpet', etc. Actually I always threw 'avenue' in there as it was the most unique of the original terms. I came across a wholesale distributor who seemed to carry the album — in Chicago no less. And, for a few hours per week a commoner like myself could walk in and buy something. This is the opposite of online music shopping. It was not cheap, not convenient, and not on-demand. I had to wait for a three-hour window on a Saturday to drive myself to the shop. Of course, the actual space probably was what an online operation looks like: stacks and stacks and stacks of music, organized for inventory purposes not for consumers browsing the aisles. I had my album. Having only heard a short commercial and an online clip, I was now the proud owner of twenty-two dollar's worth of album. But that's the thing. I was happy to pay. Maybe I was just glad to relive the experience of hunting for an album like I did when I was younger. (I have fond memories of flipping through cut-out bins in record shops looking for some obscure album.) Maybe I simply recognized that scarcity in a world of online ubiquity drives price way up.
Best of all, the whole album is amazing. "Swing It Back" isn't even the best track. I highly recommend the album — if you can find it. Or, rather, especially if you can.
UPDATE: I've received lots of requests to share this track and/or album. I'm sorry to say that I can't. I've e-mailed the band to see if there is a reissue in the works. Will post any info that I uncover here.