Hey, what's the food like in China?
Here's a partial dissection of a truly wonderful lunch in the Imperial Kitchen of the Forbidden City. (Click for notes.)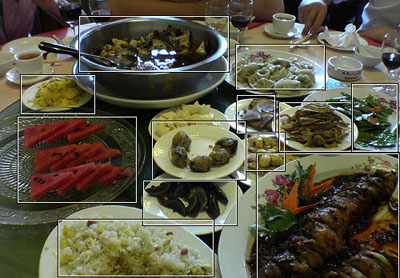 Today was a scorcher full of meetings in Beijing. I started the day in a coat and tie and ended in an undershirt and sweaty socks. Fill in what you like.