The beast approacheth
Haitang is now a Category 5 Super Typhoon. And it is headed straight for the island of Taiwan. The eye will likely make landfall on Monday night. The red arrow helps you locate me. If you look closely I'm the one inadvisably standing in front of a big plate glass window.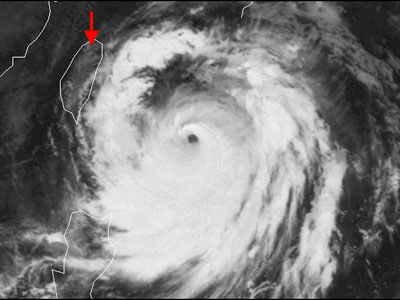 Who would have guessed my first hurricane would be in the Pacific? Batten down the hatches!