Howdy, neighbor
Nearly every day for the last three years I've said hello or briefly chatted with our next door neighbor, Steve, "Home Improvement"-style through the wooden fence. He's always around so I presumed he either didn't work or that he worked from home.
Today, thanks to a holiday gift of a bag full of cookies I now know what "Uncle" Steve does. Who would have ever guessed?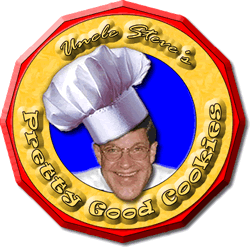 Golly, they're flavorful!