(Life)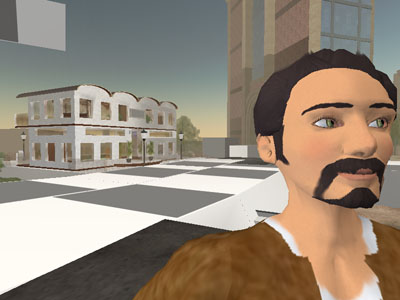 I've recently become part of the Second Life universe. Second Life is a true alternate reality where 3D avatars of real people do nearly all the things you'd expect in a real world community. It isn't a game per se, unless you consider life itself a kind of game. Live, communicate, buy, sell, interact, build, be. You can pretty much do whatever you want. As with any reality, the happenings are being blogged. There's even an online architecture review of buildings inside Second Life and a police blotter detailing in-world malfeasance.
Look for me as Immerito Foley. My bald spot flickers as I move around. Presumably this is due to some problem with the graphic texture but I rather like it. Might try that in the real world.
More on Second Life soon, I'd wager.