Azzurri per sempre!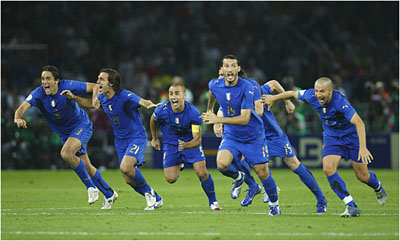 They should bronze this pose, Iwojima-like, and plop it out in front of the Colosseum.
Update: if they can make a fresco why not a sculpture?
The Ampcamper
Views From The Tank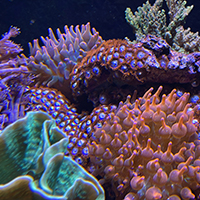 Full coralscape
Marginalia
The hack that made my summer camper trip possible.

Live air traffic audio from the world's airports overlaid on ambient tunes.

See where any living thing exists in an beautiful interactive taxonomy visualization.

Flipping between channels of my childhood.

More impressive than tool-usage.

Type at work in the real world.

You're probably not prepared for how enthralling this is.

Anti-bird spikes as nest material, keeping other birds out!

B♭ C A♭ 8vb A♭ E♭.

Trains, automobiles, and rocket ships, basically.
Categories
Archives