SXSW Screenburn panels in Second Life
The good folks at Electric Sheep will be streaming the SXSW Screenburn track of panels onto Sheep Island starting on Saturday. If you can't join us in Austin, how about visiting there? Who knows if the kinks will be worked out by Saturday morning for the first panel (mine), but we'll be in there if all's well. Nothing like sniping at panelists from the metaverse.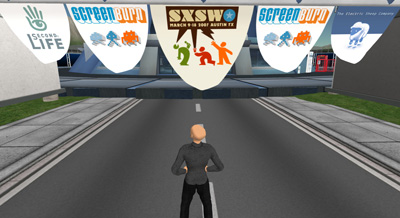 Sheep Island this-a-way.
A bit more.