Hi, I'm John Tolva!

I'm a co-founder of
Cityfi
, a strategic urban consultancy.
This is all my other stuff.
Here's
a little bit about me
and how to get in touch.
Views From The Tank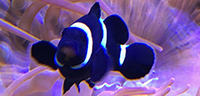 Clown at home
Marginalia
The fine line between disturbing and heartwarming.

This pushes all my buttons.

"It's a bit unlikely that the tree dies, and goes and knocks on the other trees' doors and says, 'Hey, can I get a little carbon off of you? I'm dead.'"

"... travel times, not distance, are what matter in social and economic geography."

Devious, clever, and crazy that this is what it has come to.

This is the pizza I grew up loving -- not deep dish.

Solar panels reflecting moonlight as bitmap art.

"We should redirect some of that energy toward building excellent dumb cities — cities planned and built with best-in-class, durable approaches to infrastructure and the public realm."

The architecture of strip clubs. Boxy, unadorned, and usually pink. Lots of parking.

Excellent in-browser introduction to sound synthesis.
Recent Photos
Recently Read
Categories
Archives