The Ampcamper
Views From The Tank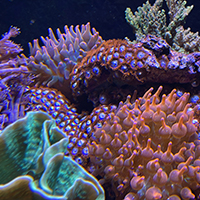 Full coralscape
Gravid With Decay
Short recommendations, reviews, and cautionary tales about horror in fiction (mostly movies). Read through the archives and subscribe here.
Marginalia
Is it urban form itself that makes ghosts or the lack of community?

If they can pull this off in Phoenix, it can be done anywhere.

"Our universe's history, fossilized in light."

Thinking like Africa is a solution.

The hack that made my summer camper trip possible.

Live air traffic audio from the world's airports overlaid on ambient tunes.

See where any living thing exists in a beautiful interactive taxonomy visualization.

Flipping between channels of my childhood.

More impressive than tool-usage.

Type at work in the real world.
Categories
Archives