Day Ten – Recharge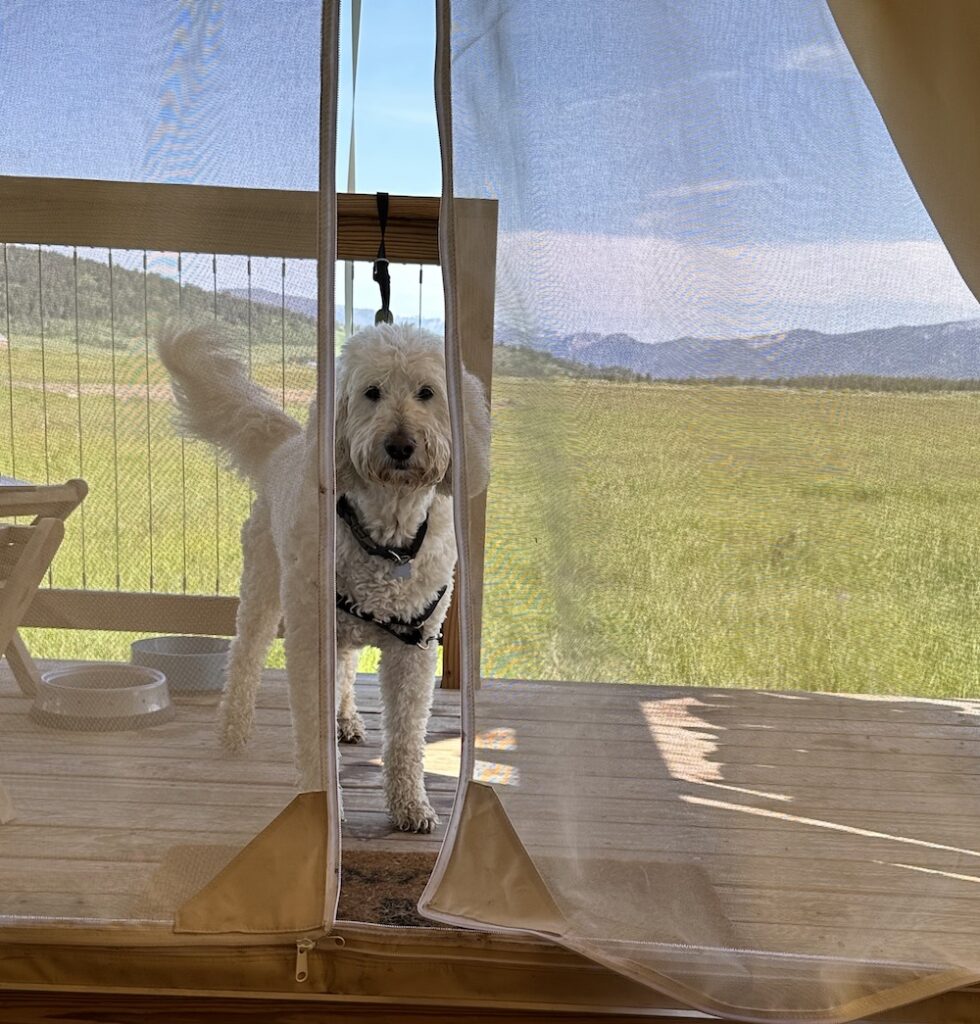 The ladies got a full eight hours of sleep in a real bed while I literally tended the home fires (in a potbelly stove) to keep the luxe tent villa toasty. We've stayed at four different types of campsites so far, each with its own miniature cultures and denizens. This may need to be a separate post, but I will note here that if I were an anthropologist of ethnographer I'd just set up camp and never leave. From glamptown we moved the show into more familiar territory, a trusty KOA Holiday less than 1.5 miles away — shortest transit yet.
And that pretty much defined the day. I hadn't scheduled today off from sightseeing, but it happened anyway. The spreadsheet is not our master, apparently. But the truth is that this stretch is all centered on Yellowstone and Teton national parks with little definitively scheduled. We'll be staying at four different places, but the long hauls between sites are finished. And that feels good.
We've got a cozy little trailer space between trees and, if the weather holds, we'll fire up a projected outdoor movie at some point. But for now, a very unusual bedtime before 10pm. It'll still be light out, but I'm just that tired.
Next up: hardcore park day, the ladies say.