Drums keep pounding a rhythm to the brain
Mix from last night's always-enjoyable overlap of Beat Research and Urban Geek Drinks. A few older tracks (and a K-TEL easter egg) laced into the stew. Enjoy.
About
I'm John Tolva.

I lead the PositivEnergy Practice.
Here's a little bit about me and how to get in touch.
Views From The Tank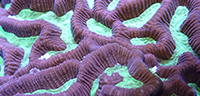 Brain coral
Recent Photos
Recently Read
Categories
Archives