Supertramp on the brain
I just realized I love Supertramp and always have. WTF. What else do Ilove that I don't know that I do?

— John Tolva (@Immerito) March 21, 2012
Really the only way to get this out of my head was to mess with it.
Done.
Hi, I'm John Tolva!

I'm co-founder of
CityFi
, a strategic urban consultancy.
This is all my other stuff.
Here's
a little bit about me
and how to get in touch.
Views From The Tank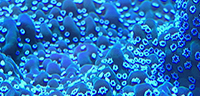 Jedi Mind Trick Coral (Montipora sp.)
Marginalia
Fascinating that a typographical design change might have had such psychosocial consequences.

"On the other side of the door is your private world. Down the steps is your public world. The most interesting parts of life happen in the cracks between."

Agreed: rehabilitate and repurpose rather than raze.

Buy a piece of the wall blockade.

Easy rule: there is never a reason to add an apostrophe.

"Perversely, the suburban lifestyle that the Interstates enabled also gave rise to an atomized, individualistic politics, which soon bred a revolt against the taxation and central planning that made their construction possible in the first place."

"If robots rule the roads, we might get where we're going a lot more quickly — but end up not knowing precisely where we are."

Meet Plex.

As if you needed another reason to admire this genius. Wow.

Arpeggiate like it's 1983.
Recent Photos
Places Visited Recently
Recently Read
Categories
Archives