Supertramp on the brain
I just realized I love Supertramp and always have. WTF. What else do Ilove that I don't know that I do?

— John Tolva (@Immerito) March 21, 2012
Really the only way to get this out of my head was to mess with it.
Done.
Hi, I'm John Tolva!

I'm co-founder of
CityFi
, a strategic urban consultancy.
This is all my other stuff.
Here's
a little bit about me
and how to get in touch.
Views From The Tank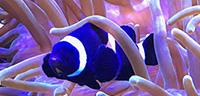 Ocellaris Clownfish symbiont with Sunburst Anemone
(Amphiprion ocellaris and Entacmea quadricolor)
Marginalia
"Horror is healthy."

The earth is not flat and the penultimate item in a list of three or more items requires a comma.

Here's a chaser to the previous bookmark of horrible stations.

Having just been in Kansas City's majestic Union Station this is a splash of cold water to the face.

A no-brainer.

"Inevitably, you'll reach the game over screen with Jeff Bezos laughing as you surrender your market share. And you thought late capitalism was easy."

"When you go after Cîroc vodka and Phat Farm and all that shit, God walks out of the room." This interview is bonkers.

The most and least liked music by popular listening. Hilarious, actually.

This seems preventable.

Best write-up yet on the Array of Things project.
Recent Photos
Recently Read
Categories
Archives