Eternal Egypt on the High-Tech Texan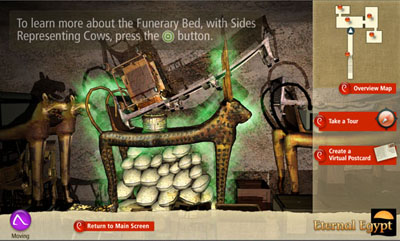 This Saturday at 12:30PM Central I will be interviewed as part of Michael Garfield's High-Tech Texan show on Talk Radio 950 AM KPRC in Houston. The subject is the placement of the first Eternal Egypt kiosk at the Houston Museum of Natural Science as part of their Mummy: The Inside Story exhibit.
I'm tempted to scream "Am I the fourteenth caller!? Did I win!?" when I get on the line, but I'll probably refrain. I will, however, be in New Orleans with no good (quiet) place to take the call so who knows what will happen.
The High-Tech Texan is streamed live for you Eternal Egypt junkies outside broadcast range.