Ghostface
Was the mask in the Scream trilogy inspired by a cave formation in Bandelier National Monument Park in New Mexico? It's commonly held to have been inspired by Edvard Munch's The Scream, but I'm going with the theory that Wes Craven is a hiker.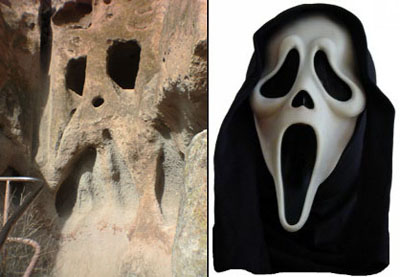 Views From The Tank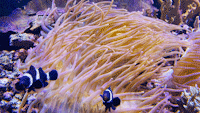 Clowns at the circus
Marginalia
Dan makes me nostalgic for Twitter 2007-2013.

Incredible instrument made from two Commodore 64s, floppy disks, tape and a giant dose of nerdery.

'Oh, that's tennis for non-athletes.'

Answer: barely, with a few modifications.

Some behind-the-scenes of my work life.

The All Iowa Lawn Tennis Club!

"Hell's Aquarium"

"Before we rolled out through the gate, I'd tell myself that I didn't need to worry, because I was already dead. The only thing that mattered was that I did my best to make sure everyone else came back alive."

"The problem wasn't that Sisyphus had to roll his boulder up a hill forever; it's that he had to roll it alone."

Same with me, clowns, same with me.
Recently Read
Categories
Archives