Today's forecast in Beijing

Not smog, not haze. Smoke.
Last night on the flight in from Shanghai the flight attendant announced that it was pleasant and sunny in Beijing. It was 10:30 PM.
Views From The Tank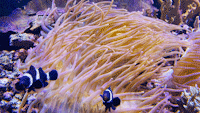 Clowns at the circus
Marginalia
Matt Kirschenbaum writes his own words about the "ongoing planetary spam event."

Meaning isn't 100% transitive.

A one-shot music video performed using only the reel-to-reel tape recorders.

Just because it was inevitable doesn't mean it isn't glorious.

Dan makes me nostalgic for Twitter 2007-2013.

Incredible instrument made from two Commodore 64s, floppy disks, tape and a giant dose of nerdery.

'Oh, that's tennis for non-athletes.'

Answer: barely, with a few modifications.

Some behind-the-scenes of my work life.

The All Iowa Lawn Tennis Club!
Recently Read
Categories
Archives