Flick and pinch
Sorry to leave you hanging last night. I did indeed get an iPhone right after 6:00 PM. I may in fact have been the first person in Chicago to activate it since my office was right across the street from the AT&T store. I think I was screwing around on it by 6:15.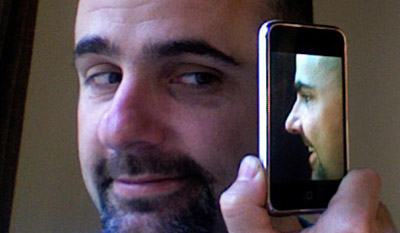 So, yes, I have it. Yes, I love it. I'll certainly post a review.
But can you give us some alone time please?