In to Africa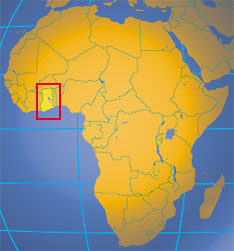 So, looks like my resolution not to travel as much in 2008 has officially been deferred to 2009.
Today I was notified that I have been accepted into a new program in IBM called the Corporate Service Corps that will place about 100 employees in "pre-emerging markets" around the world for month-long assignments.
It is a volunteer-oriented effort — not tied specifically to business goals per se — in places we have no real market footprint: Tanzania, Ghana, the Philippines, Turkey, Romania, and Vietnam.
The program pairs IBM teams with small businesses in these areas for one month to help modernize their business processes. Teams will be composed of a cross-section of technologists, industry experts, and business strategists. Peace Corps meets small business development.
The competition for the slots in the first waves of the program was pretty intense. Over 5,500 IBM'ers from more than 50 countries applied for about 100 slots. That probably says more about the unique opportunity than it does about general unhappiness with people's dayjobs. Certainly does for me.
I don't know exactly where I will be going, but I strongly suspect it will be Ghana, specifically the city of Kumasi, probably be this Fall. I'm thrilled.
This June I launch my project in China, the largest, most complex undertaking in my career. In August I mark ten years in IBM. To then do something as clearly different as working with a third-world business in a place like Africa is an opportunity for a change of perspective that I simply can't pass up.
This quote from Paul Ingram at Columbia pretty much nails exactly why I applied:
The fact that you are an excellent programmer or salesman, or can lead a project in your own area and culture, doesn't mean you can be a great leader outside of your technical or cultural expertise.
But it wasn't an easy decision. The thought of leaving thelovelywife and midgets continually prompts a what-the-hell-have-I-done response. But they've been amazingly supportive. It is true that something feels very right about this. Maybe it is that I know it will have a significant impact on my career but in ways I can't really foresee. I'm OK with that.
The other thing about Ghana, if that's in fact where I'm headed, is that I have a built-in network of acquaintances there via our long-time (though former) nanny, Margaret Kumi. We haven't told Margaret or any of the dozen other Ghanaian men and women we've befriended over the years, but my guess is that I'll be shlepping a gross ton of gifts over to Africa. I am OK with that, too.
UPDATE: Confirmed, I'm going to Ghana in late September. Hooray!
Something tells me that this is going to rival last year's Italian odyssey.
Some coverage from today:
Volunteering Abroad to Climb at IBM
IBM's Corporate Service Corps Heading to Six Emerging Countries to Spark Socio-Economic Growth While Developing Global Leaders
More on this as I find out more. Yay new things!