Tom bo li de say de moi ya, yeah Jambo Jumbo!
At the end of my assignment in Ghana I took a short safari on the Masai Mara in southern Kenya. It was extraordinary.
But it was hell to get to in every conceivable way. First we waited for seven hours in a cramped, hot hovel of a concourse while unspecified repairs were made on our plane. By the time we boarded at 4 AM we were too out-of-our-minds tired to care what possible repair could take that long and not require a full cancellation.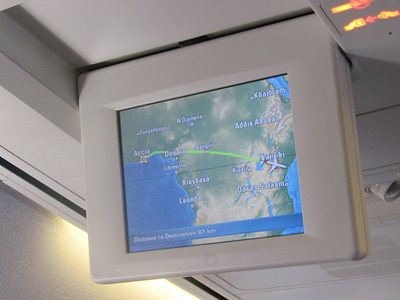 Arriving so late in Kenya we had to high-tail it out of Nairobi to make it to the Mara by nightfall. I didn't realize why this was such an issue, until shortly after entering the Rift Valley and saying goodbye to any semblance of paved roads. Our driver/guide would have been maniacal in any vehicle, but the one we were in was particularly death-trappy. The speedometer did not work and yet every single warning light on the dash was a constant glowing red. I suspect the speedometer had been disconnected to get around a governor that the minivan supposedly had installed by the tourist commission.
Kenyans jocularly refer to the bumps of riding on pothole-ridden dirt at breakneck speed as "an African massage". Which was funny for, perhaps, 100 yards. And then night came and the animals with it. It was exciting to see a herd of zebra in the middle of the road. Exciting for a second before realizing that my first experience with a wild animal might involve it coming through the windshield in a bloody heap. We actually rear-ended a wildebeest at one point.
Ah, but it was all worth it. The safari itself was a relatively last-minute, budget affair after our official assignment. Yet we were right in the middle of what's known as the Great Migration when millions of animals (and their predators) move from the savanna of the Masai Mara in Kenya to the Serengeti in Tanzania.
You see so many animals in such a natural state in such a small amount of time that you start to think it normal, say, to have a group of monkeys invade your tent and steal your food. (Which they did, the little bastards.) But then you realize it is normal. Humans are just used to zoos, and National Geographic, and urban life (mostly) devoid of wild game.
We saw zebra, impala, baboons, huge rabbits, bat-eared fox, grasscutters, wildebeest, Topi antelope, elephants, giraffe, vultures, hyland cattle, African buffalo, the rare black rhino, the secretary bird, vervet monkeys, Thompson's gazelles, warthogs, ostriches, lions, hippos, mongooses, hyena, Marabou stork, eagles, guinea fowl, and one very elusive leopard.
Here are some glimpses from the full set of photos and video.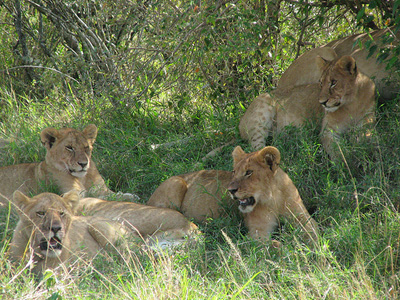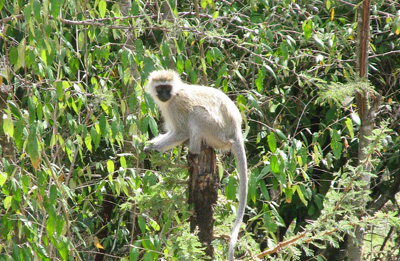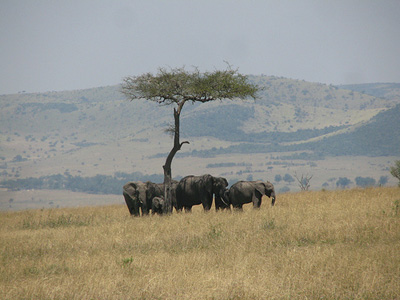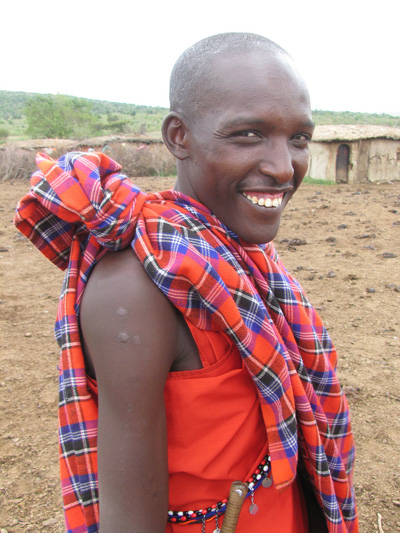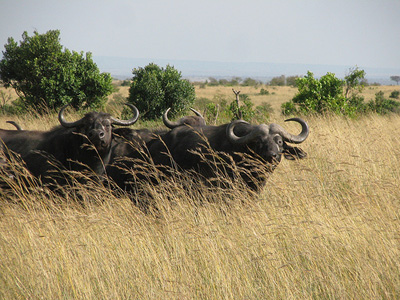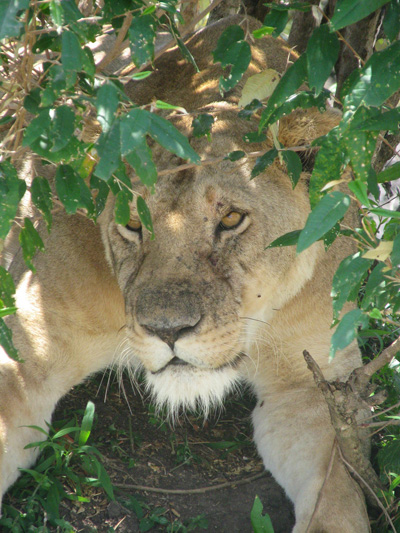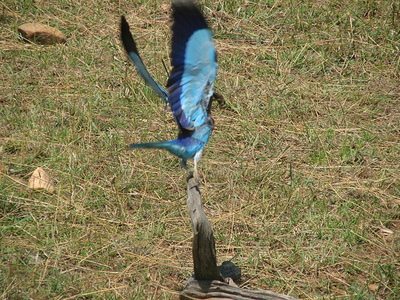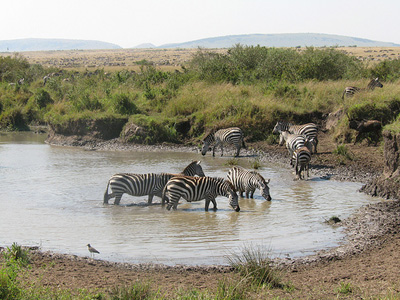 And now, the payoff. "Hello" in Swahili, the main language spoken in Kenya, is "Jambo!" which is a hell of a lot of fun to say. And it's even more fun to say when you realize that it is what Lionel Richie was actually saying while rocking out during All Night Long. I can't seem to find a translation of the full line (in this post's title) so in the meanwhile, do yourself a favor and watch the video.