Day Twelve – Mama Bears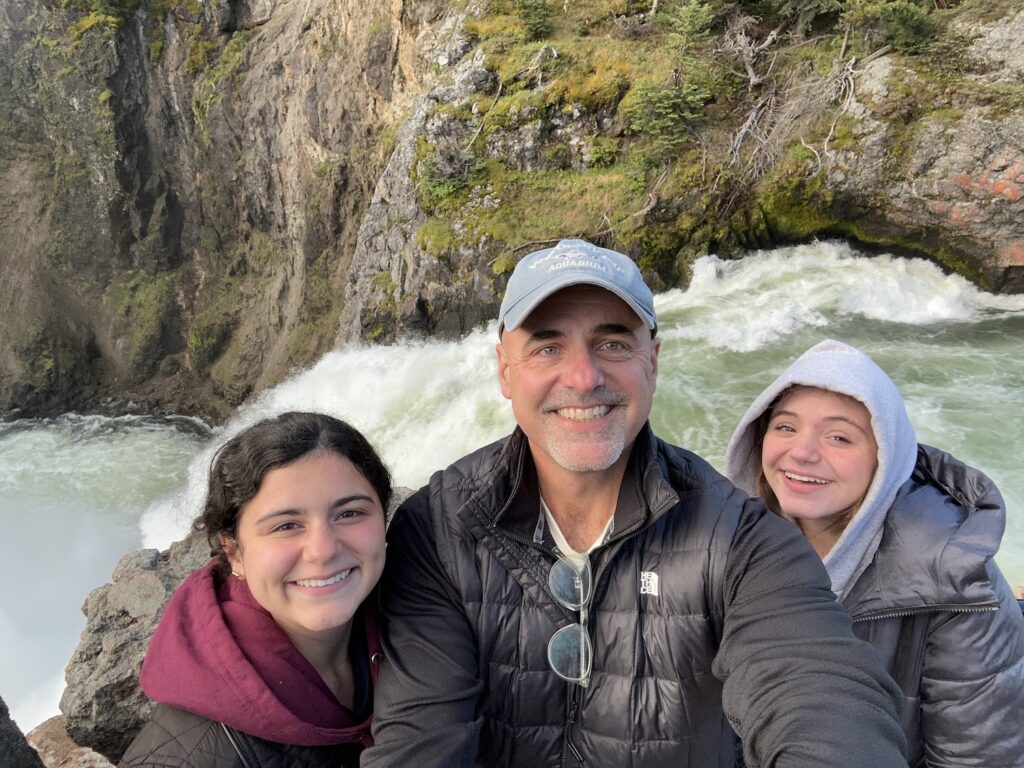 Got up early this morning for wildlife viewing. So early in fact that, in the darkness and general squalor of the trailer at this point, I prepared my dog's two pills for him then promptly tossed them back myself. That's right: I am now taking veterinary meds, a final step in becoming completely feral on this trip. (No adverse affects. Yet.)
I recently read the excellent American Serengeti about the destruction of our country's native big animals, so I was more than a little excited to devote a day exclusively to the wildlife of Yellowstone. We were into the park at sun-up and it didn't disappoint. In short order we saw moose, elk, bison, two different families of grizzly bear, and even some lunker cutthroat trout just below the surface of Yellowstone River. With all the news of humans being idiots with wildlife in national parks of late, we were prepared to be disappointed in our species, but it was remarkably uncrowded and respectful. Mostly us and some documentary crews. No wolves though. Next time?
Driving through the park as the morning mist mixed with the steam from the thermal features was especially surreal with the light coming in at such a low angle. One real highlight was basically having the Grand Canyon of the Yellowstone to ourselves. Scale-wise its name is a bit of a reach, but the spring runoff had it roaring and we were properly awed. 
Packed out of our last real campsite en route to our next destination: Victor, Idaho, just on the other side of the Teton Range from Jackson, Wyoming. We settled in to a combination cabin "resort" and RV park and then scooped the ladies' mothers (and my son) from Jackson Hole airport. We are now a party of six (with dog), real beds, working plumbing, and an internet connection faster than a dial-up modem: it's a new day and almost a different trip entirely. The mothers seem shocked that we campers now swear like truck drivers, care nothing of personal hygiene, and eat mostly shrubs and carrion. It's a process of reintegration, you see.
Next up: Grand Teton National Park.