Day Seventeen – Red, White, and Blue State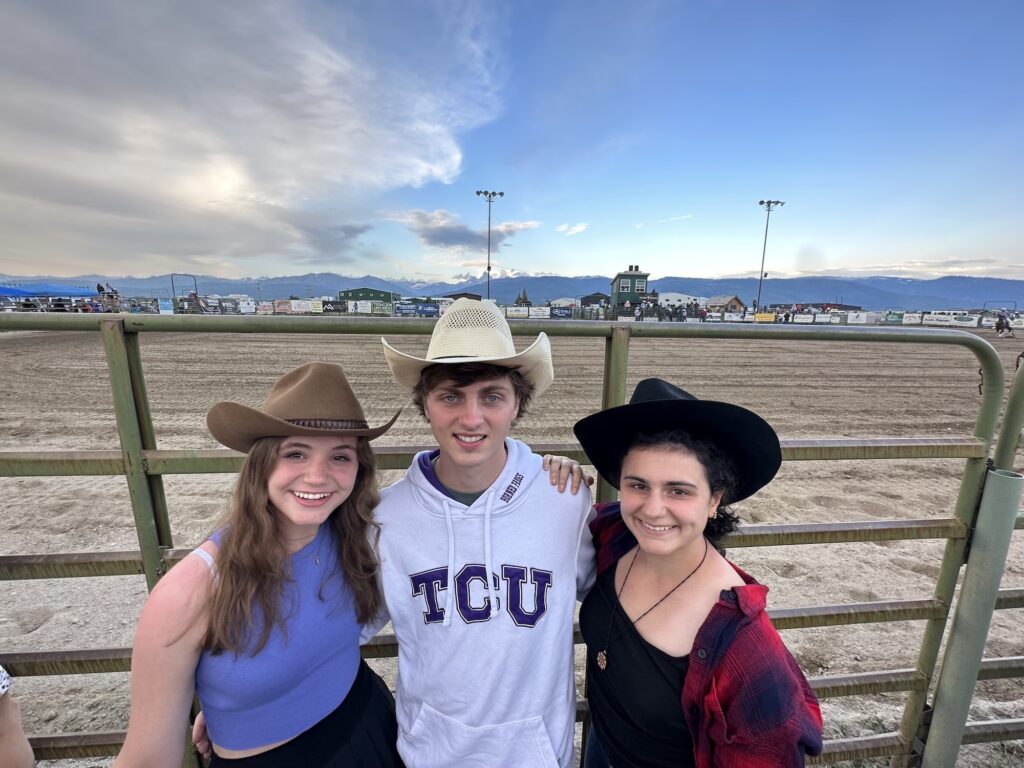 My teen July 4th celebrations mostly happened in and around the small town of Galena, Illinois in northwest Illinois. My memory of this is punctuated by 5K races, rural main street parades, rodeos, and lots of fresh fruit. So it was a real pleasure to approximate that experience again in tiny Victor, Idaho today. We walked to the main/only drag here for the festivities which kicked off at 10:30a. It was all blaring fire trucks, classic cars, some local dance troupes, and a slew of rural services with cool vehicles. In a twist I don't remember from Independence Days past all the floats tossed candy to kids lining the way. A rescue helicopter even buzzed along the street a few times. And of course huckleberry-themed everything, including an actual crew of dancing huckleberry milkshakes. Really pretty impressive for a town of not even 2000 people. And, surprisingly, it was all fairly politically neutral. No effigies of POTUS or shooting of actual weaponry.
Went for a dip in the local swimming hole to cool down, chuckling the whole time that the pond is considered an HOA amenity. Some of us also made a game-time decision to visit the local Teton Valley Rodeo outside of Driggs, Idaho. This was especially nostalgic for my kids and niece who have very fond memories of July 4th rodeos in Galena with my parents. No clowns at this event — I'm not entirely sure how they were protecting riders — but the whole thing seemed less about entertainment per se and more just a normal sporting event. Most of the crowd knew people competing and were cheering for them just like you'd see at a Friday night high school football game. The mutton-busting event — very little kids riding bucking sheep — was especially hilarious.
Fireworks fireworks everywhere, as you might imagine. No single or central show, but seemingly everyone blows off hundreds of dollars' worth of novelty munitions around here. Which, while glorious, is a nightmare for Owen the terrified dog. The RV park the trailer lives at here is ground zero for detonation so my son is sleeping with doggo in basement bathroom of our friends' place — a porcelain bunker.
Tomorrow begins the long journey home. We're dropping the ladies at the airport then it's just my daughter and I on a completely un-planned roadtrip home roughly southeast to Denver. It'll be a multi-day trip and we're winging it. Of course the trailer is a total disaster at this point. It still rolls, but inside looks like a ransacked, earthquake-struck Walmart. What I'm saying is that these last few days should be good content.