Views From The Tank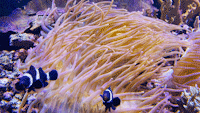 Clowns at the circus
Marginalia
An icon, a canvas, the opening lines of a story to be written.

For serious.

This was fascinating. Plus, you're about to learn the saddest country music song ever.

Interesting that it was LEGO trying to be faithful to *fictional* characters that finally prompted them to represent skin tone realistically. Play imitating life imitating art.

Only 22 years after the Hermitage.

I know they just miss the free food, but the idea of dolphins delivering me coral is immensely appealing.

"Now that everything remains accessible we interact with our cultural past differently. More accurately, we don't necessarily even realise that it's from the past at all."

Interesting deep dive from Google Arts & Culture.

The technology here kicks off James P. Hogan's 1977 Inherit the Stars. Sci-fi only has a 44 year lead, looks like.

"TINY heating problem. STUNNING VINTAGE TREES on fire. The humans also redid all the floors in asphalt, which is a choice."
Recently Read
Categories
Archives